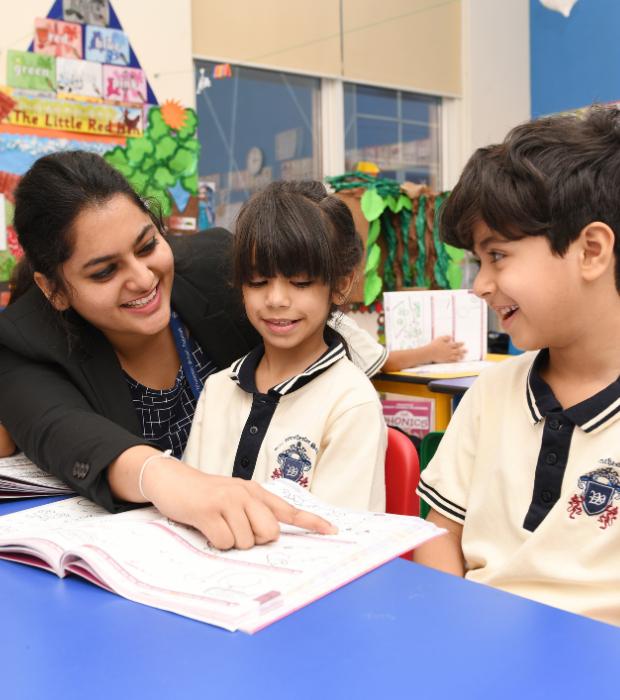 English as an Additional Language
At GEMS Winchester School, Fujairah, we celebrate our community's linguistic and cultural diversity and help all students, including those who speak English as an additional language (EAL), achieve their dreams.
WSF staff see diversity and our learners' mother tongues as assets for students to build 21st-century competencies because we understand that all learners can reach their full potential with the right guidance. Such support helps WSF students become kind, knowledgeable and aware young citizens, respecting their cultural values.
We create opportunities for every EAL student to grow in a supportive and caring environment, which helps them remove language barriers and become confident in speaking, listening, reading and writing in English to thrive academically and personally.
How do we support students?
All educators at WSF are committed to providing rich and encouraging educational experiences for students with EAL, welcoming and valuing learners' language backgrounds, needs and interests. We embrace our students' achievements, as all achievements are big and significant. Once a student has settled into school, their class or English teachers might suggest intensive English programme lessons, additional English support books and online tools offered within our school. Our ultimate goal is to help our learners develop a growth mindset on the way to exploring the world, playing and learning in English without boundaries.
If you have any questions about our support for English language learners, please get in touch.