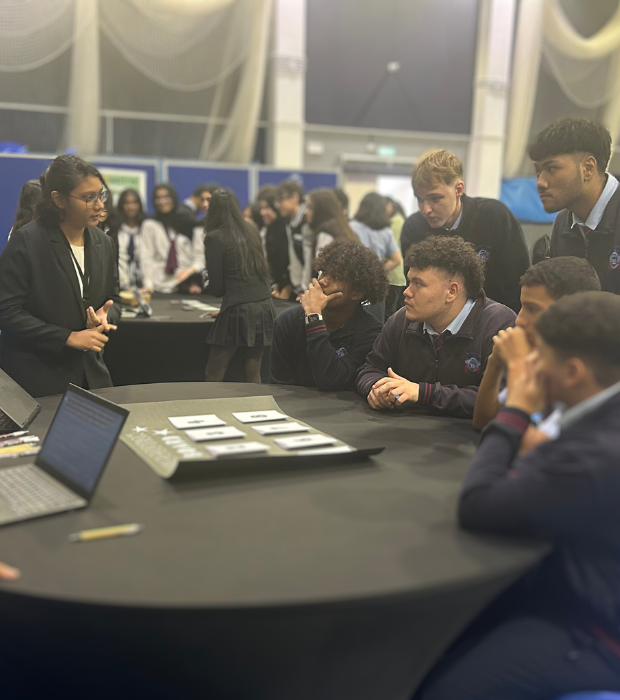 Business Booth
Outstanding Performances by 9th and 10th Grade Business Students in the 'Business Booth Challenge'
Our Grade 9 and 10 business students recently showcased their skills in the 'Business Booth Challenge.' This event provided a platform for students to explore finance and sustainability concepts while participating in engaging activities such as debates and product launches.
Guest speakers from the business and sustainability sectors highlighted the importance of ESG (Environmental, Social, and Governance) in shaping sustainability in the UAE.
Students actively engaged in debates, demonstrated entrepreneurial flair through product launches, and gained valuable insights into sustainability. These experiences fostered critical thinking, collaboration, and problem-solving skills among our students, making them well-rounded individuals.