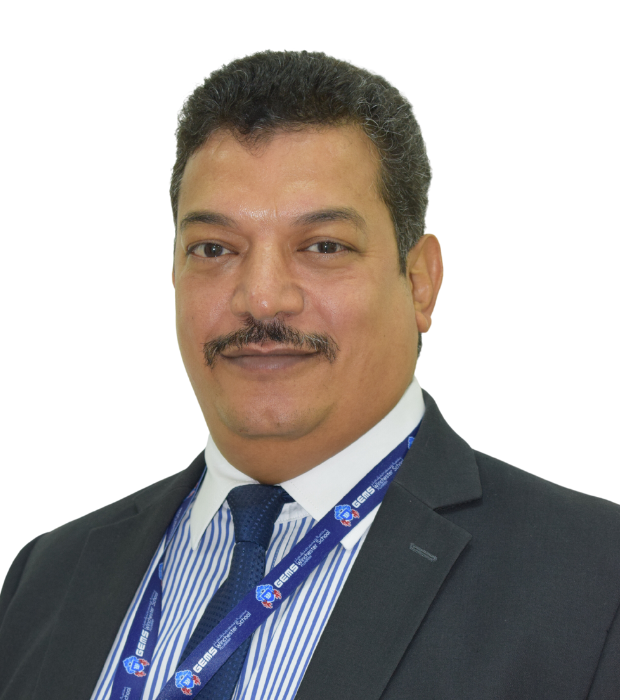 Alaaeldin Ali
Assistant Principal - GEMS Cluster Teaching and Learning Coach - Head of MOE Subjects
I am honored to join GEMS Winchester School Fujairah. As the Assistant Principal, GEMS Cluster Teaching and Learning Coach, and Head for MOE subjects. I am a graduate of the Darr - Ul - Ulum, Egypt' B. A - in Arabic language & Islamic Studies, (MA) master's degree in (Arabic for Non-Speakers) and Qualify for a Ph.D. from the American University, have Education Diploma (Curriculum & teaching methods) Egypt, and Education Diploma &Training Course – (ATP) from Sharak Centre UK Co-partnership with TELLAL Institute UAE - Dubai, Qualify for Level 6 Extended Diploma in Global Teaching Practice (QUALIFI) and Currently enrolled in a Level 3 Pearson Qualification in Assessing Vocational Achievement, MKLC (Recognized Pearson Training) - UK.
I have been working at GEMS for 20 years, and I have eld a number of leadership positions, most recently as a GEMS cluster Teaching & Learning Coach for MOE Subjects in the corporate office and trainer at Tellal Institute in Dubai and Sharjah last 6 years.
I feel blessed to occupy a leadership role that enables me to work with the whole WSF community. Ready to serve the WSF community and excited to work with the students, teachers, and leaders to raise the standards of education so that all students are able to outstanding academic performance and are prepared for their next stages in life.