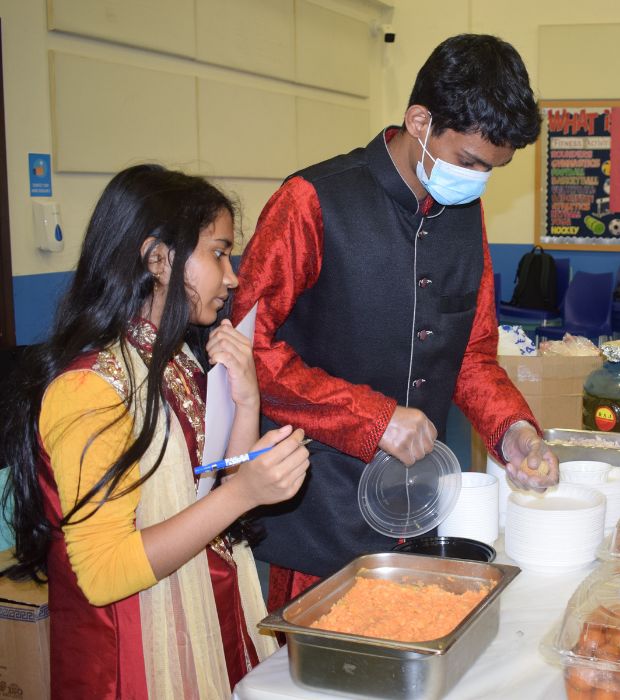 Promoting food sustainability on World Food Day
Raising awareness
Students were buzzing with excitement as they prepared for World Food Day. The school's gymnasium was transformed into a hub of activity, with colorful banners and posters adorning the walls.
The aim of the event was to raise awareness of the plight of the hungry and undernourished in the world, as well as the importance of food security and sustainability. More than 150 countries around the world celebrate this occasion each year, and the students were determined to do their part in encouraging people to take action to combat hunger.
The event kicked off with a food exhibition, in which the students brought food from different countries including the UAE, Egypt, Europe, India, South America, Maldives, and Pakistan and learned about the customs and traditions surrounding these culinary experiences. The students had put in a lot of effort to prepare the food, and it showed in the quality and presentation of the dishes. Students also shared their knowledge of different types of foods and ways to preserve them in a series of presentations and discussed the importance of food security and sustainability in interactive discussions.